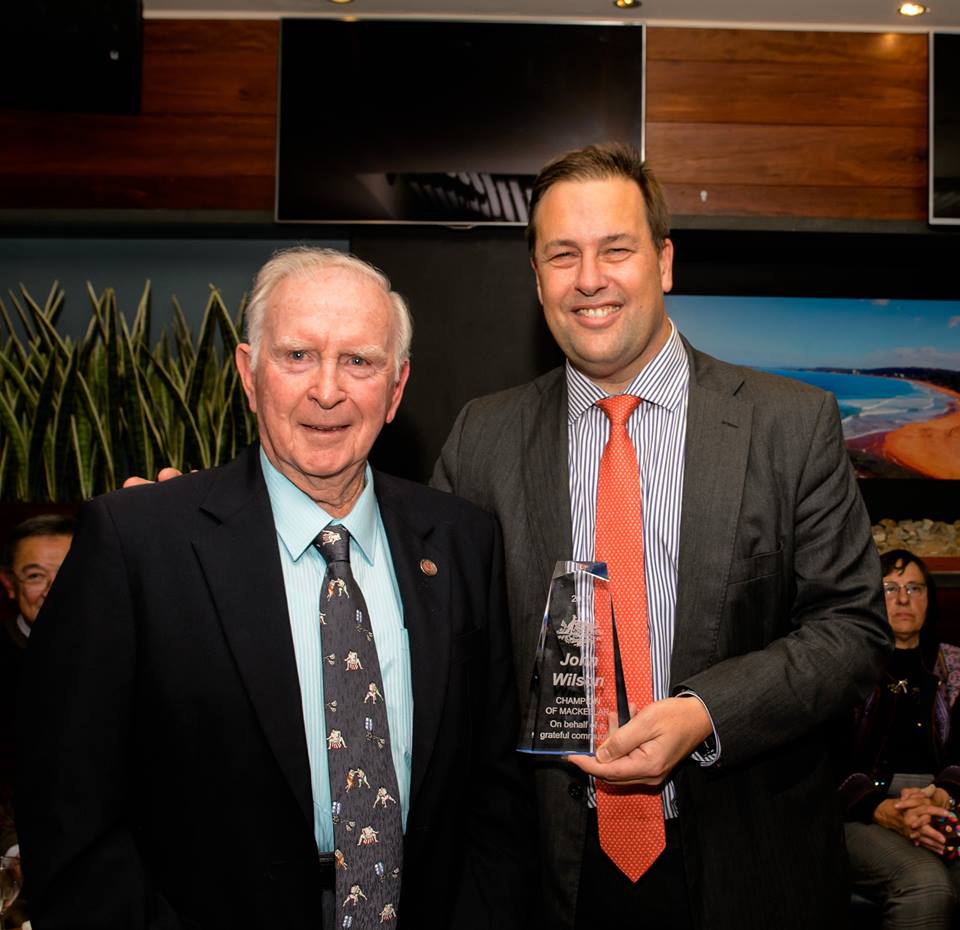 Last week, the inaugural Champions of Mackellar night was hosted by Jason Falinski MP to thank community volunteers and representatives and to present the very first Champion of Mackellar Award. Easylink are thrilled to announce that the winner of the Champion of Mackellar Award was our very own John Wilson, Chairman of the Board and volunteer bus driver. A definitely well deserved achievement, John was selected from a strong field of over 100 nominations.
Having volunteered as a bus driver and board member with Easylink for 12 years, John is an invaluable member of the community. John and his wife Judith joined the Organisation in July 2004, offering their time and commitment to undertake a fortnightly social outing – John as bus driver, Judith as bus assistant. It wasn't long before John's interest and involvement in the organisation extended to nomination for a position on the Management Committee (now board) serving most of the time as President.
As a driver, John takes out customers every fortnight on one of our fan favourites, the 'mystery drive'. A social outing to different destinations determined by the driver in consultation with the passengers, John's mystery drives ensure a fun day had by all. Reliable and punctual,  the organisation can totally rely on him to attend and organise his trips, as he has done so for the past 12 years.
Chairman of the board, John has led by demonstrating exemplary leadership skills and best practice. Always dependable in attendance at regular meetings, with ongoing commitment to his role, John is committed to building the capacity of the organisation for the benefit of customers and the community.
Congratulations John on this great achievement!