Media release:
Ol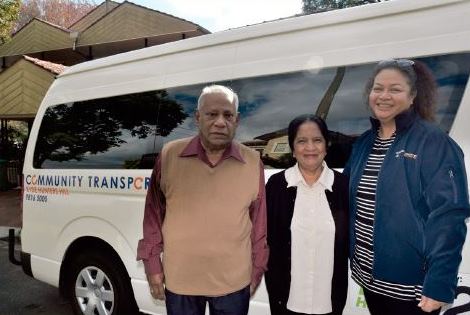 der people who are no longer able to drive or on restricted licences are at risk of becoming isolated, but thanks to not-for-profit community organisation, Easylink, people like the Theagarajahs from Hunters Hill are getting free travel training to help build their confidence using public transport.
With 2 out of 3 Australians driving to work[1], it's possible many have never had to use public transport, as was the case with Lingi and Manickam Theagarajah, who migrated from Sri Lanka to join their children in Australia a few years ago and were dependent on their daughter to get out and about.
As part of the free travel training program, a travel trainer worked closely with the couple, discussing their options and developing a transport plan specific to the Theagarajah's needs so that they can now travel and plan trips independently.
Lingi, 73 years old, said, "It gives you confidence that you can do it, and that you have a bit more freedom so that you don't depend on your daughter … you can take the bus and go."
"I'm glad I know about the buses and how to get around, it's a great service," said Lingi.
Easylink's travel training is a service for adults and children, funded by Transport for NSW, to help those who lack the confidence, information or experience needed to use public transport. A translator service is available.
Travel training is just one of the many services run by Easylink that helps people in the northern Sydney region maintain their independence and social links through accessible and affordable transport solutions.
[1] Australian Bureau of Statistics 2013, Australian Social Trends, <http://www.abs.gov.au/AUSSTATS/abs@.nsf/Lookup/4102.0Main+Features40July+2013>